By its virtue of non-pollution and renewable advantages, biomass fuel has conquered various attention of government. With the energy shortage problem in China, biomass fuel is getting more and more prominent. In order to solve the energy crisis, it is important to reduce environmental pollution and protect the ecological environment. Therefore, the development and utilization of biomass energy is very important. Biomass pellet mill can press crop straw, rice husk, sawdust and other agricultural and forestry waste into particles. Pellet machines have complete types, such as wood pellet machine, rice straw pellet machine and other biomass molding machine. Under the action of external force, the biomass materials are compressed into shape. Then, it can be directly processed into biomass fuel.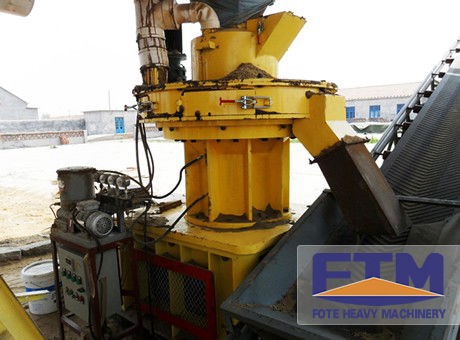 Currently, the pellet making machines have many particle shapes of finished product. Although it is a great achievement, it also faces the problem, which needs to continue the research and development of new process and new equipment to reduce costs and energy consumption. Most of the biomass pellet making equipment will occupy the world energy market, and the biomass processing machinery will become the leading product of biomass energy industry. Whether it is the technology research and development of enterprise, or the government policy support, various measures are marked the inevitability for the development of biomass pellet machine. With the advocacy of low carbon and environmental protection by the government, the development trend of biomass pellet machine will be better and better.
Fote Machinery has high quality pellet machine for sale, in addition to biomass pellet mill, we also produce rice husk pellet mill and bagasse pellet mill. The main criteria of our pellet mill is directly imported from abroad, and its appearance, interior design and manufacturing quality have reached the advanced level, so as to ensure the service life of pellet equipment. If you have any problem in pellet machine equipment, welcome to call the advisory!