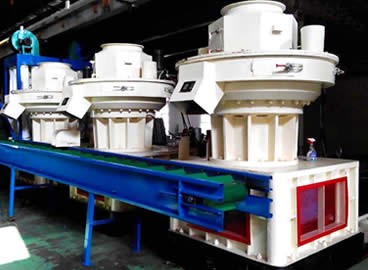 Type: Vertical ring die pellet mill
Working: 22 hours continue working
Raw Materials: Rice straw, rice husk, hard wood, palm fiber, sawdust, alfalfa and other biomass
Yield: 1.5-2.5 tons / hour
Moisture Content: 15-25%
Pellet Forming Temperature: 80-100 ℃

The Development Prospects of Rice Straw:
With the influence of environmental protection policy, most of the cities have banned the use of new coal-fired boiler, and the existing coal-fired boiler will be gradually eliminated. Because of the high prices of diesel and natural gas, the production and operation costs are increasing, which have reduced the competition ability of companies. When compared with diesel and natural gas, biomass pellet fuel keeps clean and environmental characteristics, at the same time, it has relatively low price, so it is a good substitute for diesel oil and natural gas. Straw is a kind of renewable energy, which is inexhaustible. Rice straw has been widely applied for industrial fuel, power generation, household cooking, heating power plant and other fields.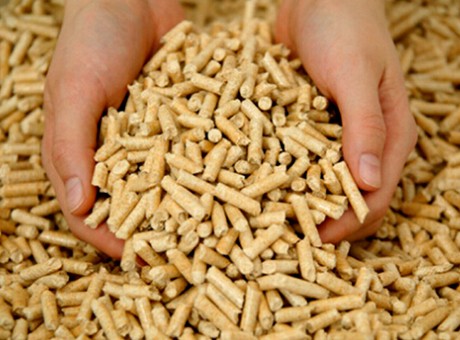 The Introduction of Rice Straw Pellet Mill:
Rice straw pellet mill is the equipment used to produce mechanical straw and biomass fuel particles. It has absorbed the essence of production technologies from home and abroad, which has unique design, reasonable structure, low consumption, high efficiency and strong wears resistance. Rice straw pellet mill fills the domestic blank of vertical feed of ring die pelletizing, which has reached the international advanced level. It is widely used in biomass fuel plant, power plant, wood plants, fertilizer plants, chemical plants, which is the most ideal rice straw pellet forming equipment.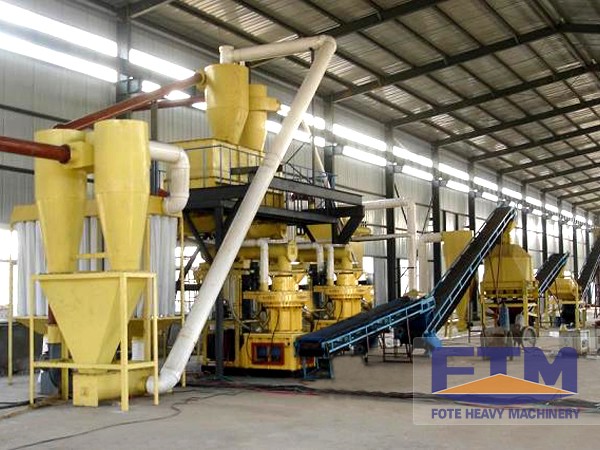 Pellet Forming Principle:
Rice straw contains cellulose, hemicellulose and lignin and wood moxibustion. Because its structure is loose with small density. When subjected to external force, the raw material will undergo rearrangement, mechanical deformation and plastic deformation stages, so that mutual winding and twisting will occur between non elastic and viscoelastic cellulose molecules, which can reduce the volume and increase the density.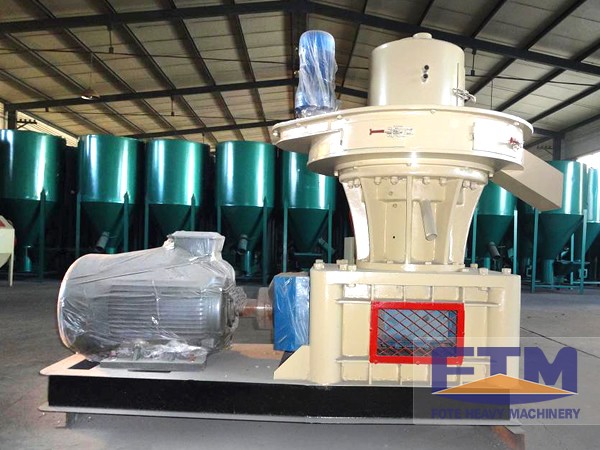 Main Working Sections:
According to the size and water content of materials, it can be roughly divided into the following sections: screening section -- drying section -- pellet making section -- cooling section -- screening section -- packing section -- dust removal section -- electric control section
Three Unique Features of Rice Straw Pellet Mill for Fuel:
1. It has upward die, unique structure and vertical feed, which are beneficial to the heat dissipation. Because of the upward die, the material will be vertically transferred to the granulating chamber without adding other assisting power devices.
2. The die is static, when the roller is rotating, the material will become centrifugal, so as to contribute around uniformly. Then using the rebound effect of unique double layer mold, the materials will have uniform distribution in the inner surface of the annular mold.
3. The die has upper and lower parts, so that you can choose two different specifications of the aperture to produce particles with different specifications of the finished product. When pressing materials with good bonding properties, it is available to use the high pressure wheel and two-layer mould to achieve four times production effect. That is any flat die or ring die cannot do.
Fote Machinery is professional in the production of rice straw pellet mill for fuel, which has advanced structure, strong production ability and easy maintenance. The rice straw pellet mill machine price of our company is favorable and preferential. If you are interested, please leave us a message or directly pay a visit to us!
What Can I Do For You?
You can also send a message to us by this email info@sinoftm.com, we will reply to you within 24 hours. Now tell us your needs, there will be more favorable prices!
What Can I Do For You?
You can also send a message to us by this email info@sinoftm.com, we will reply to you within 24 hours. Now tell us your needs, there will be more favorable prices!